If you are fighting deportation or removal, we will provide the strongest defense possible
Deportation Removal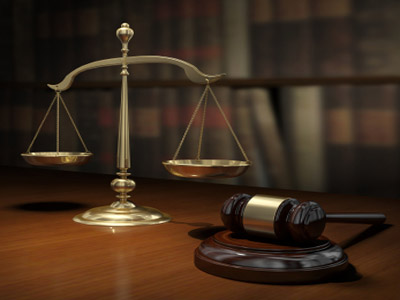 My loved one or friend is Arrested and being held for Criminal reasons. Criminal Arrests have no relation to Immigration, right?
Under section 287(g), an individual arrested for criminal reasons will now have their immigration status checked by ICE. If they are not US citizens or if they are green card holders who have multiple convictions or are arrested for committing a serious deportable offense, then they will be interviewed by Immigration and Customs Enforcement (ICE). They may have an immigration hold placed on them and will then need to request bond from ICE or from an Immigration Judge.
Please read our detailed article on Section 287(g) Part one and Part two for more information on how the law enforcement officers now work together with ICE to enforce immigration laws.
Please be aware that merely paying the criminal bond will NOT allow your loved one to be released from custody if ICE has placed an immigration hold on your loved one.
My loved one or friend is arrested; they have paid their criminal bond but now have an immigration hold and have no immigration bond set. I need information on how to get them released from immigration detention?
Our Jacksonville Immigration Law Office routinely handles and files Motions for Redetermination of Bond, which will allow the Immigration Judge to grant bond to your loved one. This will allow your loved one to be released from immigration detention.
In order for the Motion for Redetermination of Bond to be successful, your loved one will need to have an official document to verify his or her identity, such as a birth certificate issued by his country of birth or a passport, for example. The Immigration Judge will need to verify the detainee's identity before that detainee can be released from jail.
We are also successful at requesting and obtaining bond for detainees from the local office through ICE, so long as the detainee's relatives or friends contact our office before that individual is transferred to a "permanent" location.
To locate your loved one, please refer to the online search tool for how to find a detainee.
I am in removal proceedings now and the Immigration Court is trying to deport me. What can I do so that I can stay in the U.S. without being deported?
Our Jacksonville immigration law office handles many of the Deportation Removal Cases. Please check out our Client References for some examples of cases that were granted at the Orlando, Florida Immigration Court.
For additional information, you can call us at 904 448-6646 or click here to contact our Jacksonville Immigration Law Office.

How can I check the status of my deportation or removal case that is with the Immigration Court in Orlando, Florida?
You can check the status of your Immigration Deportation or Removal hearing or case by calling 1-800-898-7180.
Can I get a driver's license or renew my driver's license if I am in Immigration Court deportation or removal proceedings?
Yes you will be able to get a driver's license or renew your driver's license if you are in Immigration Court. Please call our office located in Jacksonville, Florida at 904-448-6646 to get more detailed information specific to your case.
How do I find out when my next court hearing date is for my removal or deportation proceedings?
You can call 1-800-898-7180. Please note that the information on this automated system is not always the most current or updated. You can call our office for us to confirm your future court hearing dates.
What happens if I already missed my Immigration Court hearing and I am now ordered removed or deported?
You may need to file a Motion to Reopen, which is filed with the Immigration Court in the form of a legal Motion along with evidence and required Affidavits. Please note that if you recently missed your court hearing, you should call our immigration law office located in Jacksonville, Florida immediately so that the motion to reopen can be filed as soon as possible.
There is usually a 30 or 90 day deadline to file a motion to reopen, so be sure to call our office as soon as you notice that you missed your hearing court date. However, we have filed motions to reopen for individuals who were ordered deported even 10 years ago or more and we were able to help these immigrants. Please call our office so that we can discuss your specific case details and provide you an immigration solution to your immigration problem.
Lena Korial-Yonan, P.A.
9425 Craven Road, Suite 5
Jacksonville, FL 32257
Phone: (904) 448-6646
Facsimile: (904) 448-8221
Email: lena@needimmigrationhelp.com